AIS (Automatic Identification System)
Once your AIS device is connected (see WiFi Connection) all the received boat AIS signals will be overlaid on the map. The boat icon size is according to the AIS information received by each boat (larger icon larger boat). Each boat shows a course line the length of which can be preset (in time minutes, so depending on its speed the course line lenght will grow or srink) from the AIS setting page.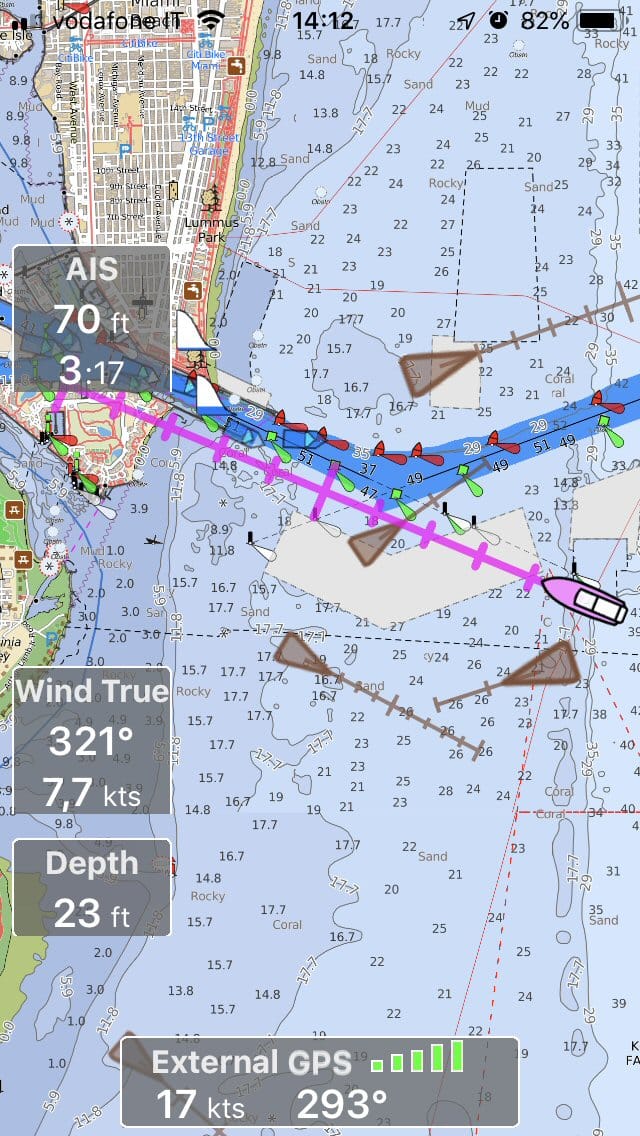 On the map it will be displayed also an AIS box, on the left, showing in realtime the distance and time to collision with the nearest AIS boat target. This box turn to flashing red when the collision is imminent according to the setting you predefined in the AIS setting page.
Pressing on this box a list of all the AIS targets will be displayed. You will be able to order them by CPA (Closest Point of Approach), by Distance or by Name.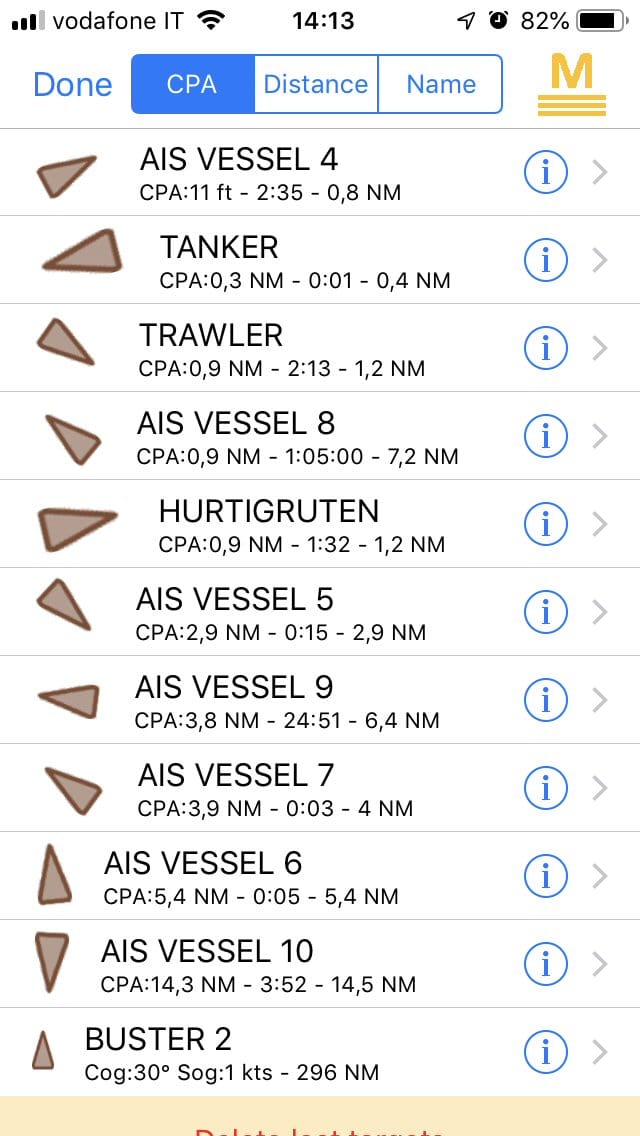 Tap on the "i" icon to get more info, when available, about that boat.Press the lower right red-triangle icon to make this boat your "main" target (you can have multiple "main" targets) it will be displayed in red on the map and in the list. From this page you can also set this boat as your friend, it will be stored in an internal database of friends and displayed in green when visible on the map and in the list. Tap on the description to make a goto to that boat on the map.
From the AIS setting page you will be able to:
Set the course line length. This require a time in minutes, so the length of this line will be modified in realtime depending on the relative AIS target speed.
Minimum allowed CPA (Closest Point of Approach). It defines the safety distance with the other AIS targets.
Time to CPA (Closest Point of Approach). It defines the number of minutes the system will alert before reaching the CPA.