Consolidation plan
Aqua Map further consolidation
After 5 years of continuous growt, we felt the need to consolidate our products. We had so many titles in our products list that several time the user get confused to select the best choice for his needs. Last year we drastically moved from over 160 apps to around 40.
Now we have only one App:
Aqua Map Marine & Lakes
.
How to migrate to the FREE apps
Obviously, for the end user it
must
be a smooth transition. Our policy is and will continue to be: "customer satisfaction first". We do not want our existing customer wake up a day and discover their app has been removed from the market and they cannot update anymore both charts and functionalities. For this reason:
> first of all we placed a clear message for all the customers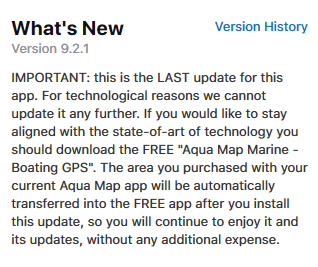 > second we added a message for the new customers in order to suggest using the new Aqua Map Marine FREE app: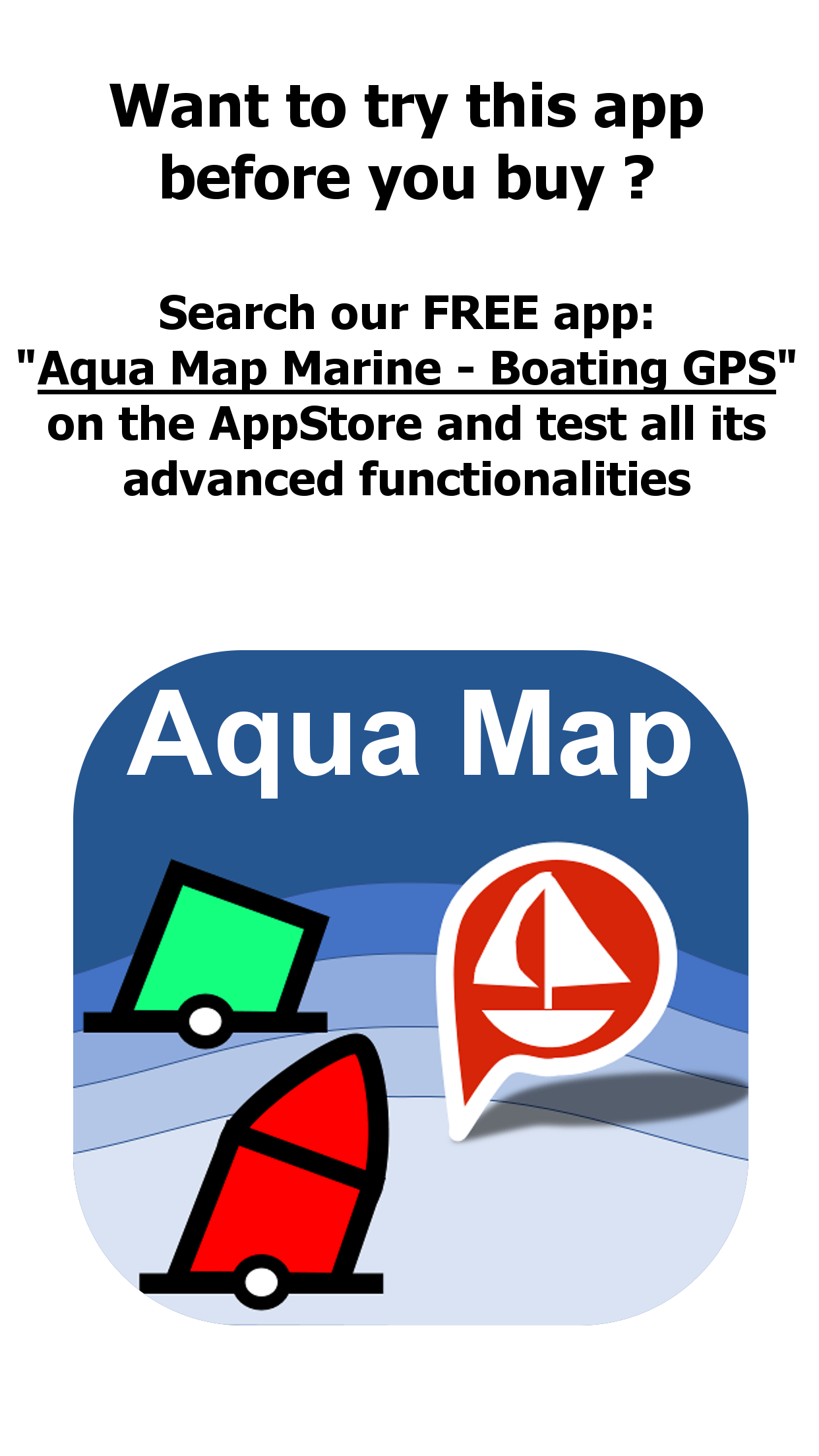 > Last but not least, all customers can transfer their purchased Aqua Map apps into the Aqua Map Marine FREE without any expense thru our "Buy Once, Run Anywhere" mechanism:
Register your GEC Account (click here for more information)
Login to your GEC Account from the purchased app (open the app, click on the lower right wheel icon, select GEC Account login)
Repeat the login for all the apps you purchased
That's it, once logged the app will automatically register itself on your GEC Account. You can now login from the Aqua Map Marine FREE app and automatically get available to download all charts you previously purchased.