General functions


Tutorial
As soon as the App is installed you will be driven thru our automatic Tutorial (only iOS).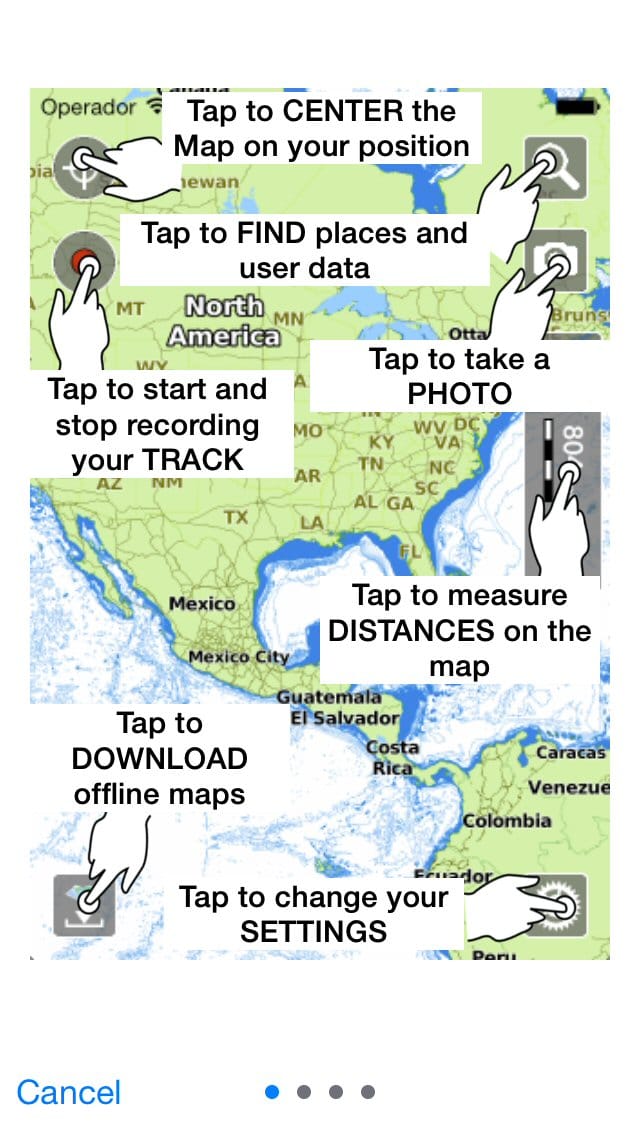 GPS
The upper left button is the most important for Marine Navigation: it tells you if your screen is centered on the GPS position or not.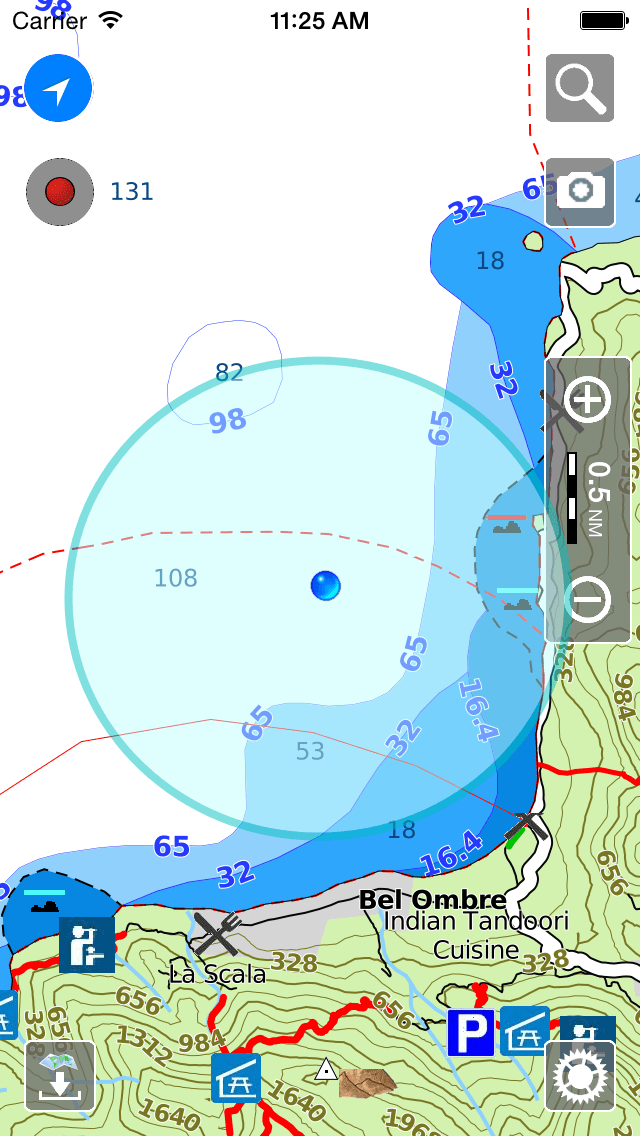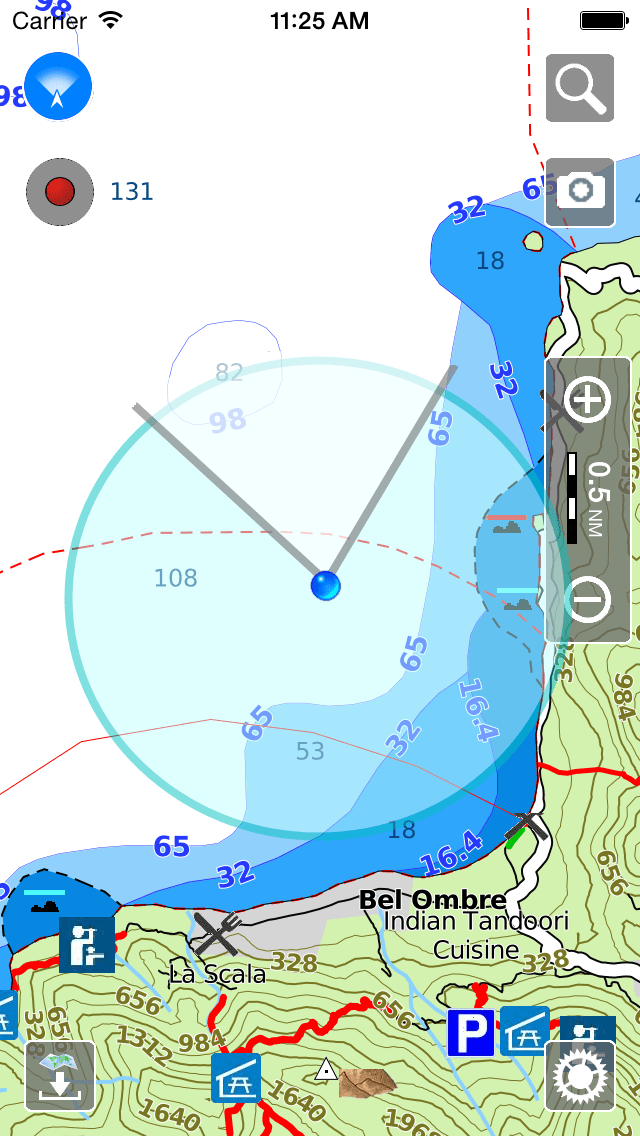 Map Download
A worldwide basemap will be available as soon as the Aqua Map app is installed on your iPhone/iPad, then you will able to download the detailed Boating charts with the dedicated button.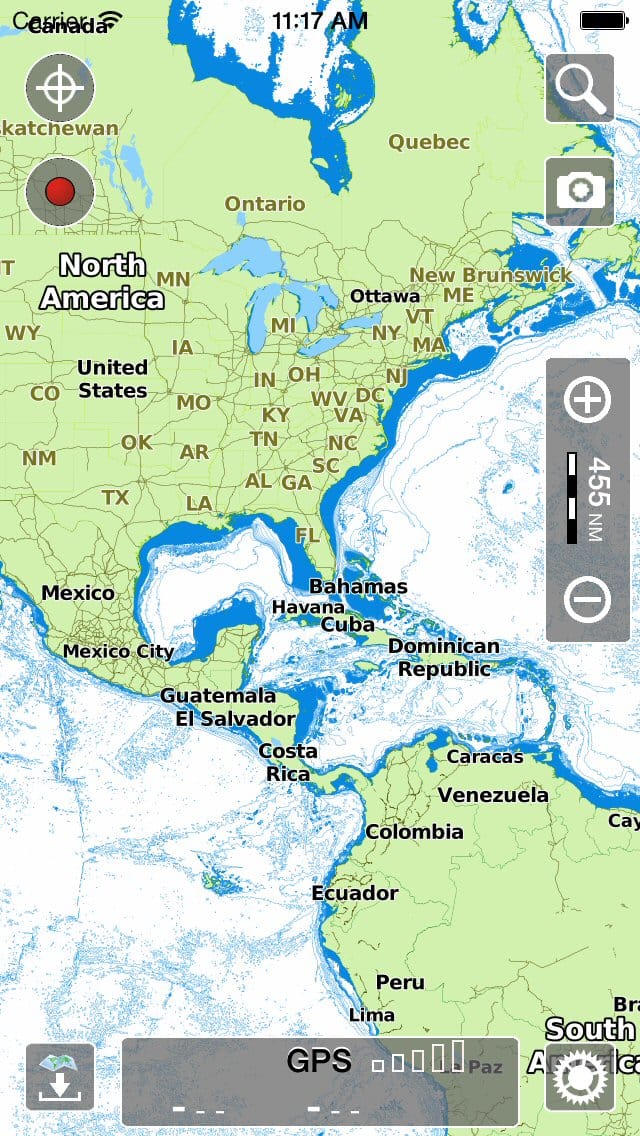 Marker
Pressing your finger on the screen for a couple of seconds will cause a Marker Pin to fall down

in that position.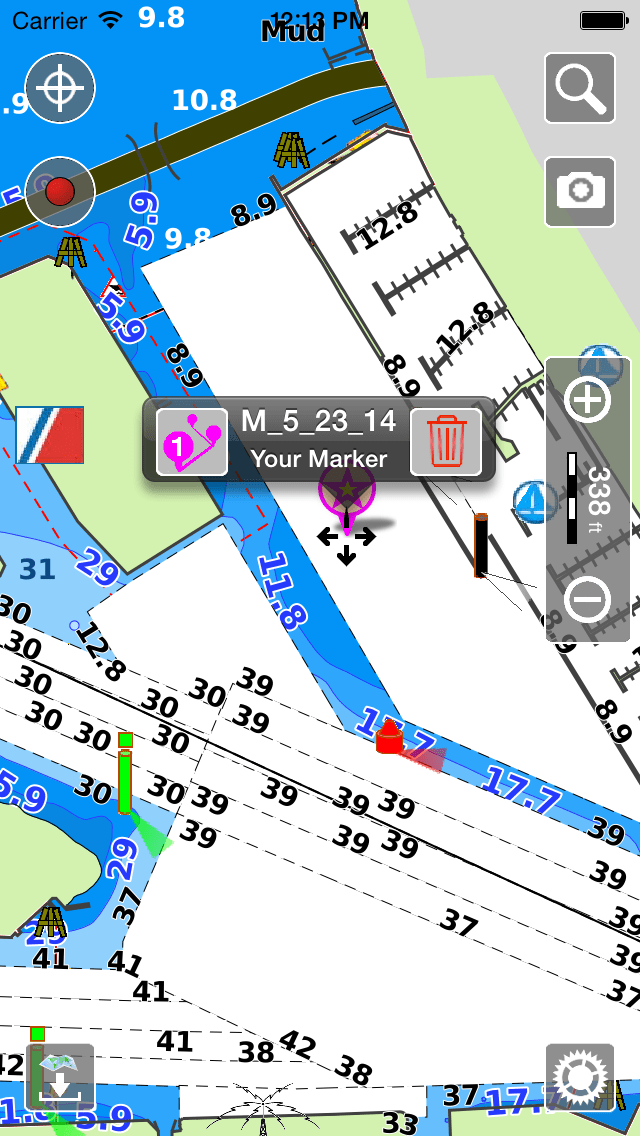 Routes
To start drawing a Route just tap on the map, it will open a pop-up window

selecting the left button it will place the first Route Waypoint on the map.
Add new Waypoints tapping on the map , or modify an existing Waypoint just dragging it.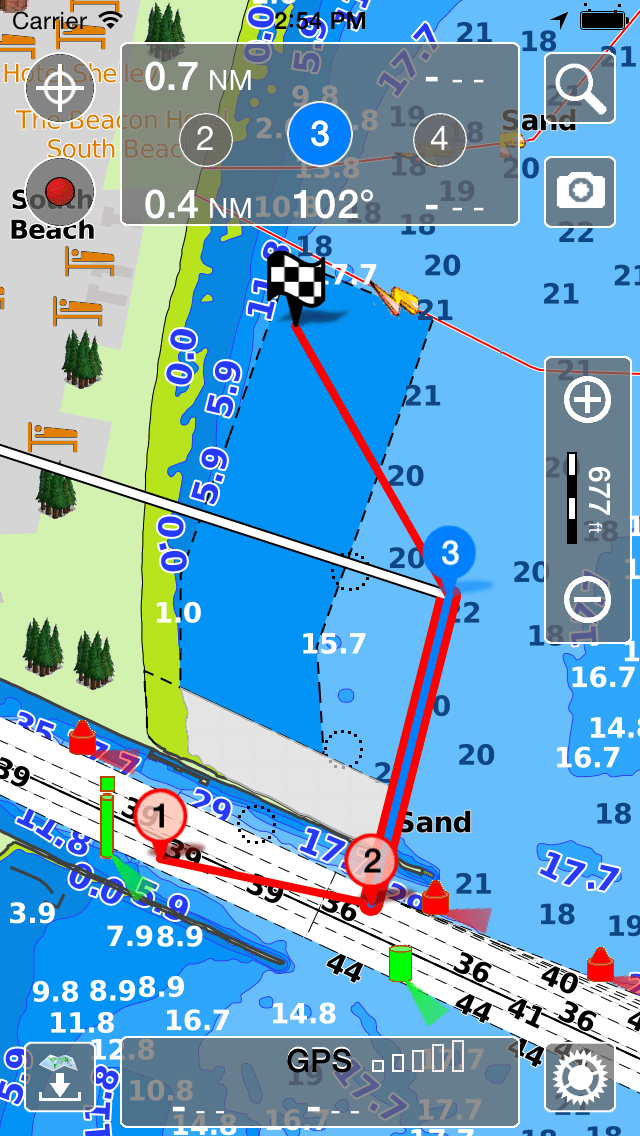 Tracks
To start record your GPS Track tap on this button

, it will start blinking

, tap again to stop and save the track log.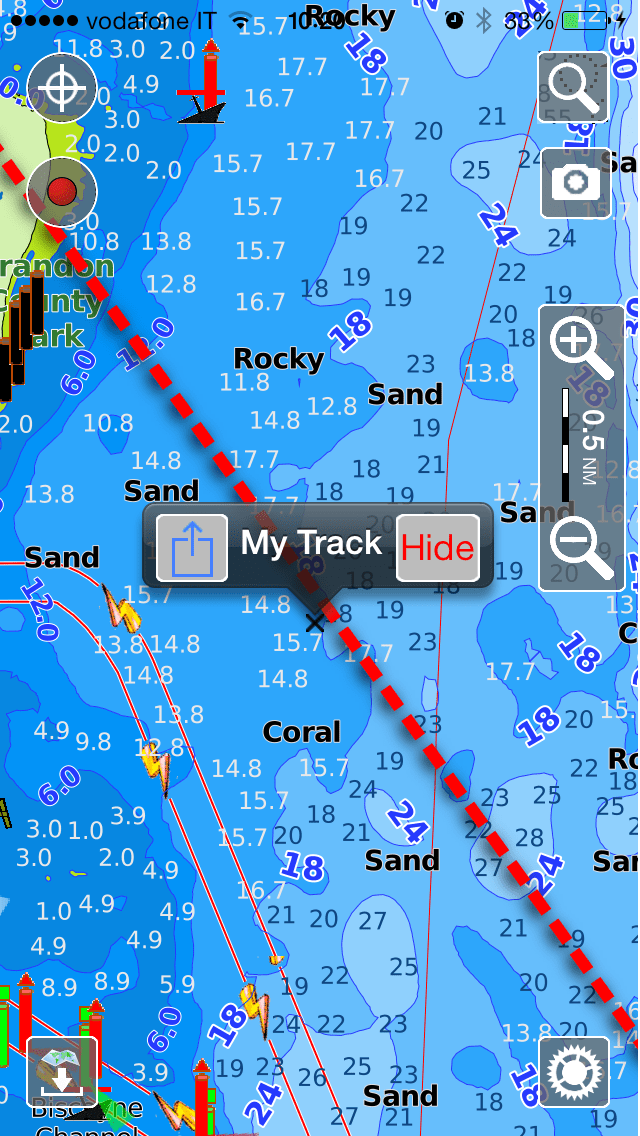 Photo
Add geo-tagged Photos anytime you like. The photo will be linked to a Marker in the current GPS position.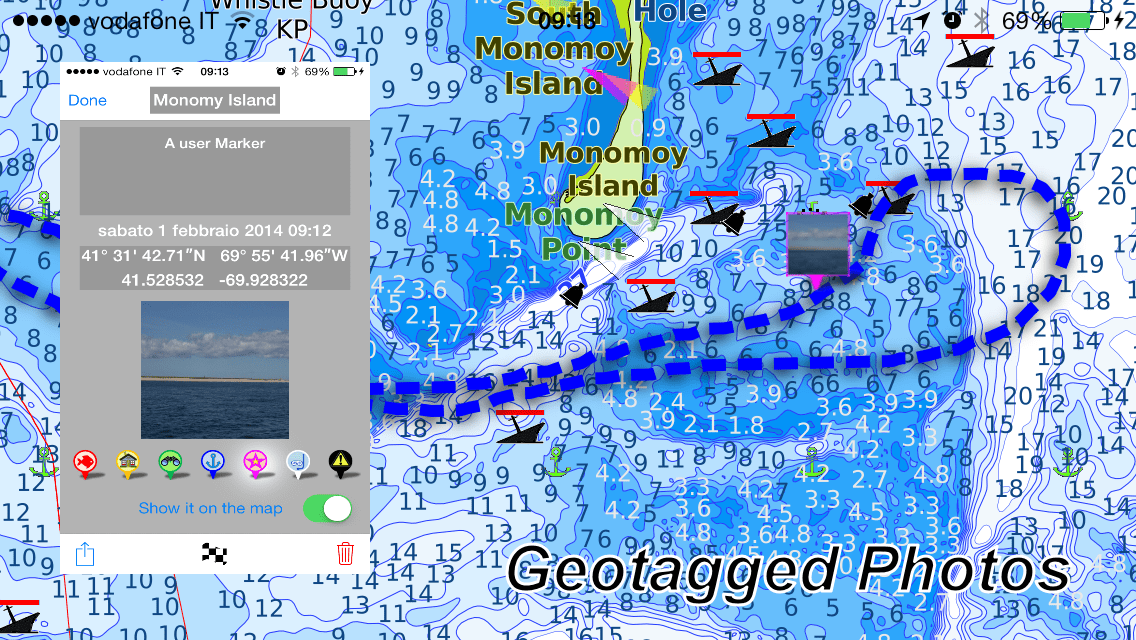 mapXpan
mapXpan is a new revolutionary way to display the map on the screen.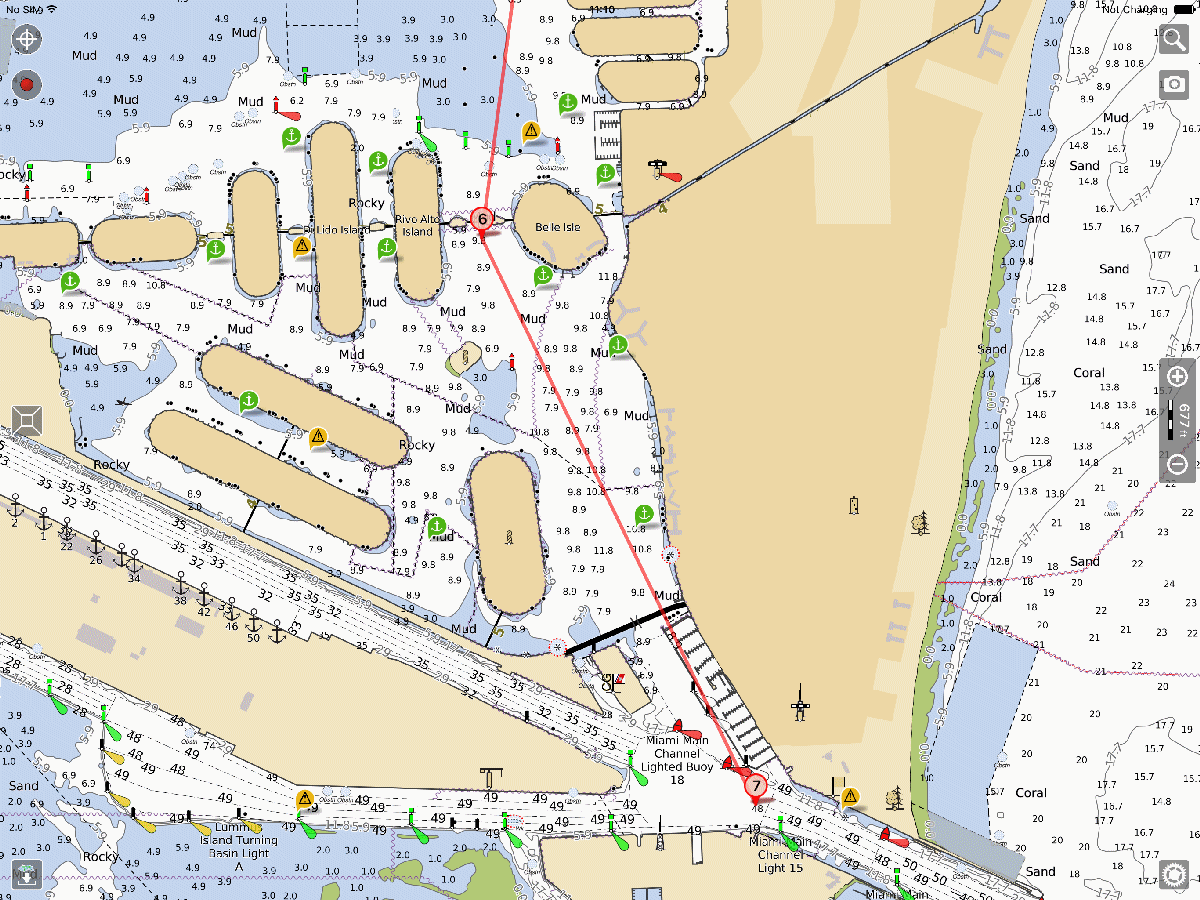 Search
We have implemented 5 Search types: Around you, User Data, Worldwide, map tap, go to.

Check the new Search function (for iOS only at the moment).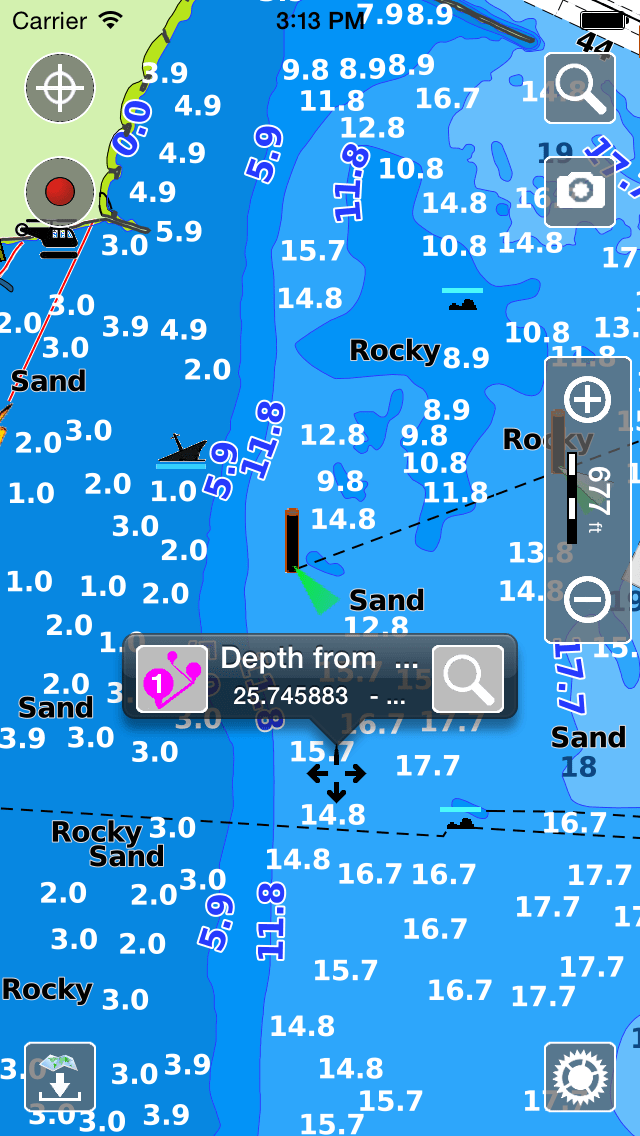 Distance
Tapping with two fingers on the map will open the Distance tool. Tapping on the distance icon

you will be able to switch on/off this function. You will be able to drag the starting or ending points and automatically calculate the distance between the two.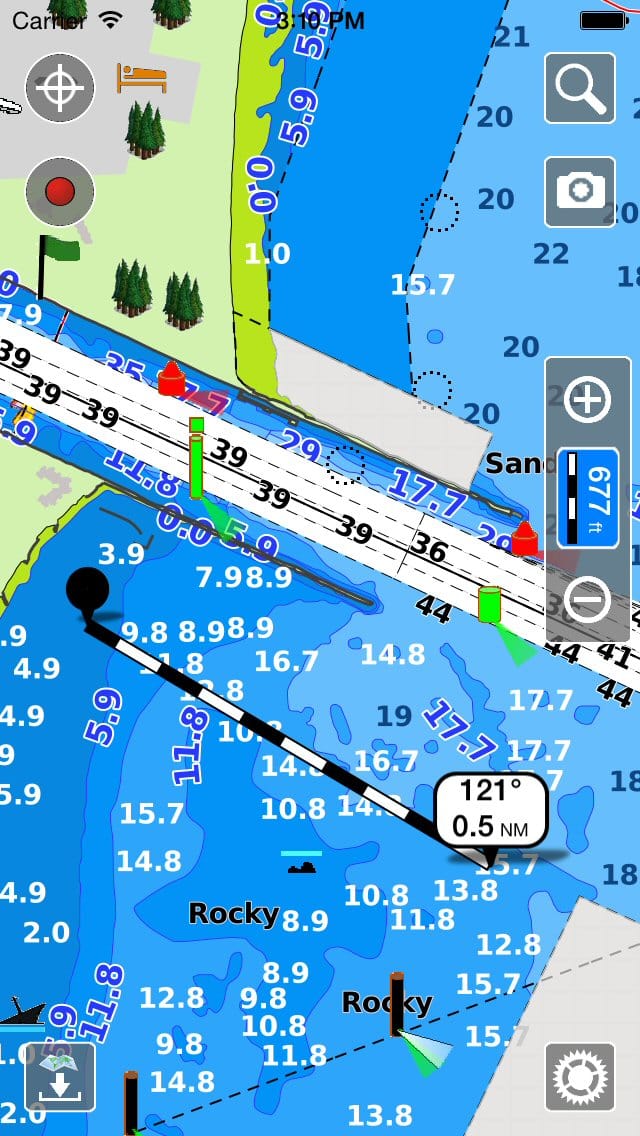 Sharing
All Routes, Photos, Markers and Tracks can be shared with other devices, friends and communities by clicking this button

.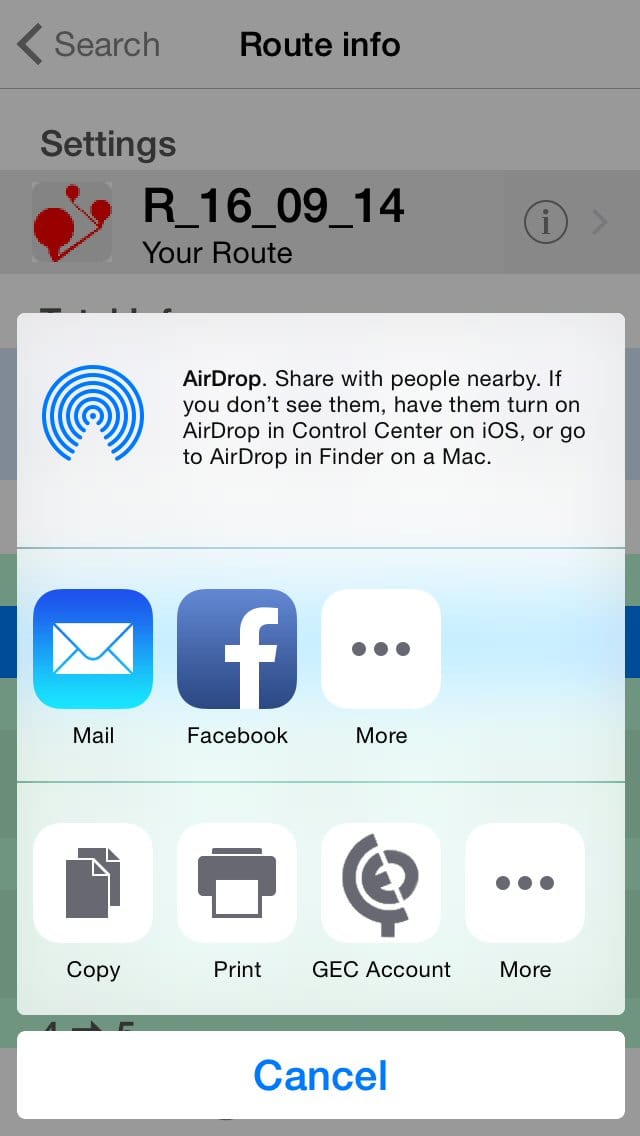 Settings
This button

will enter the Setting page.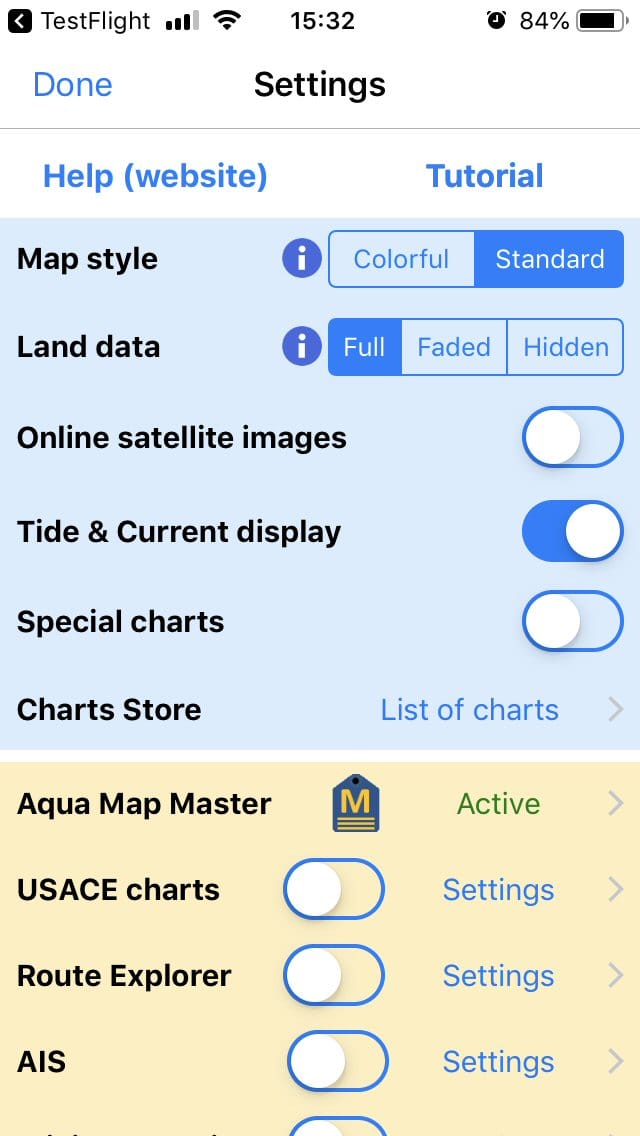 Symbols
The Aqua Map app provides to the user an amazingly clear Nautical Chart using the full power of the Retina display, with intuitive realistic symbols and colors. Click one of the two images to check the complete legenda of Symbols for Colorful or Standard presentation, used into the Aqua Map products.
Click on the Explorer image to enlarge its legend of symbols.