Charts Download
A worldwide basemap will be available as soon as the Aqua Map app is installed on your iPhone/iPad, then you will able to download the detailed Boating charts with the dedicated button.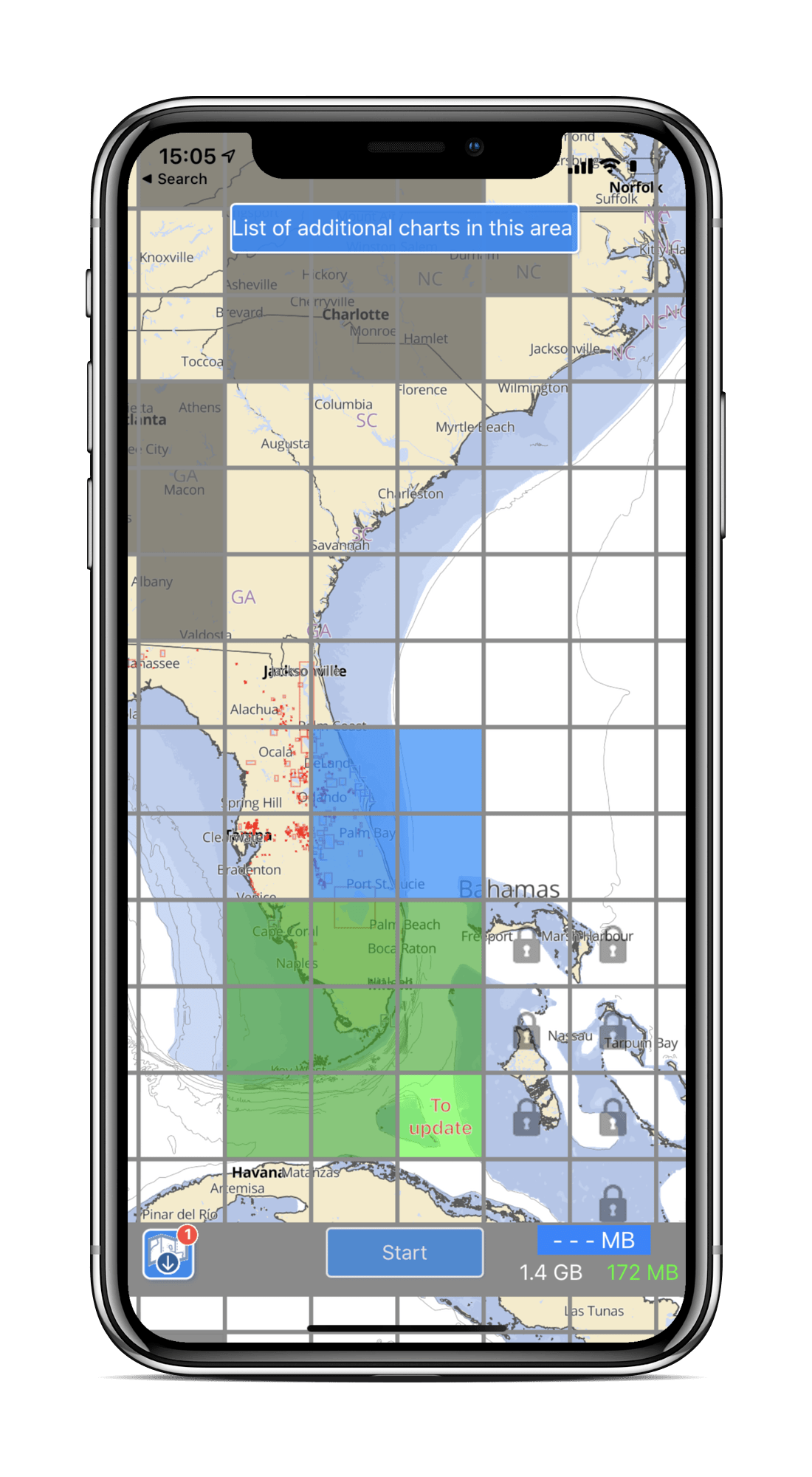 Zooming in or pressing this button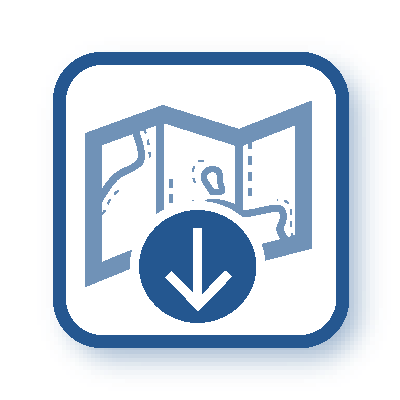 , you will be able to download the most detailed maps for FREE (in your area). Tap on the tiles you want and press the Start button. Selected Blue tiles become Green when downloaded.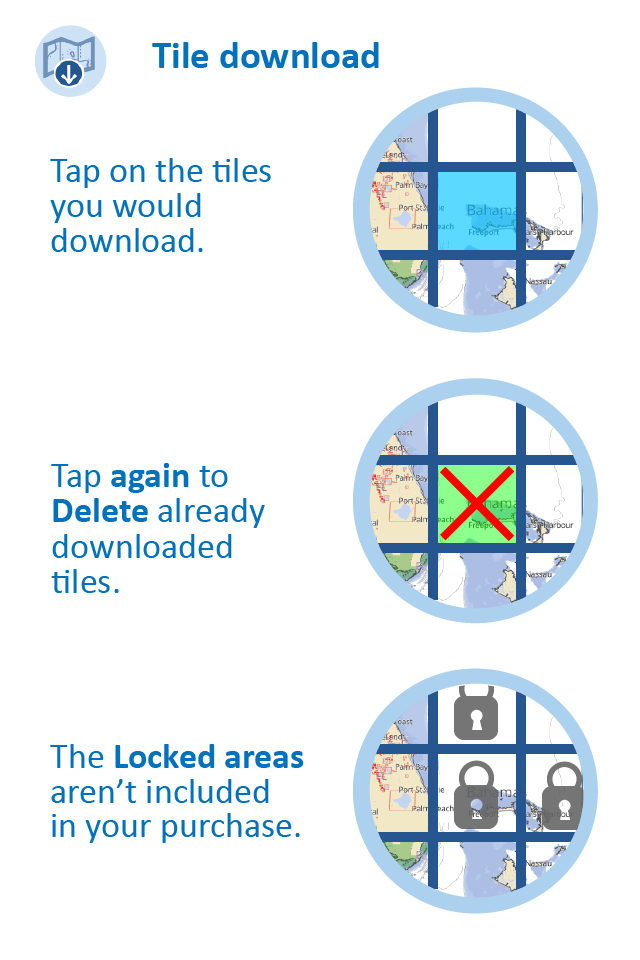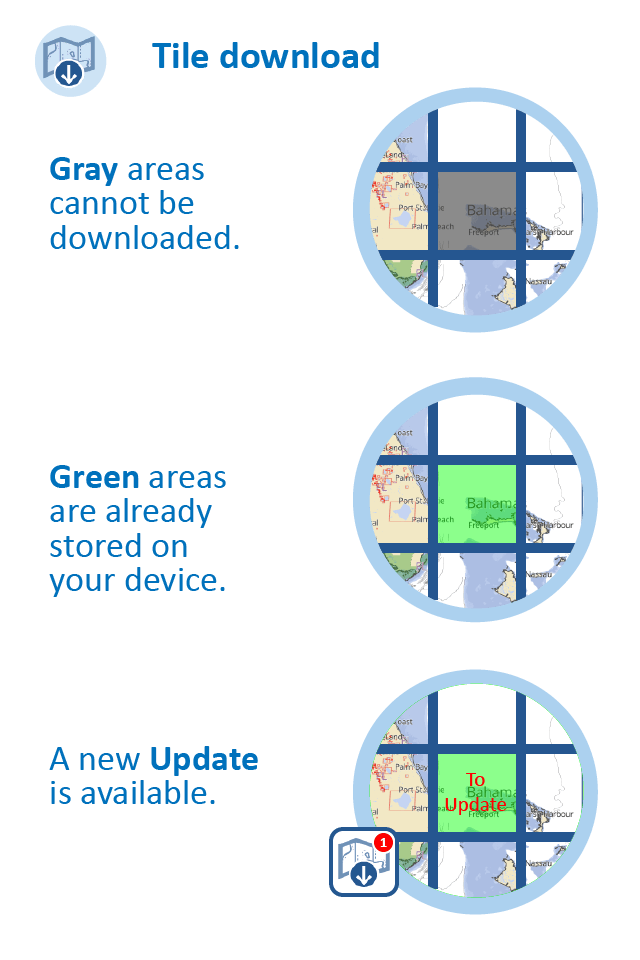 Once you downloaded detailed Boating charts, they will be resident on your device to be used offline (no internet connection required once the download is over). You can now zoom in to get the best available detail.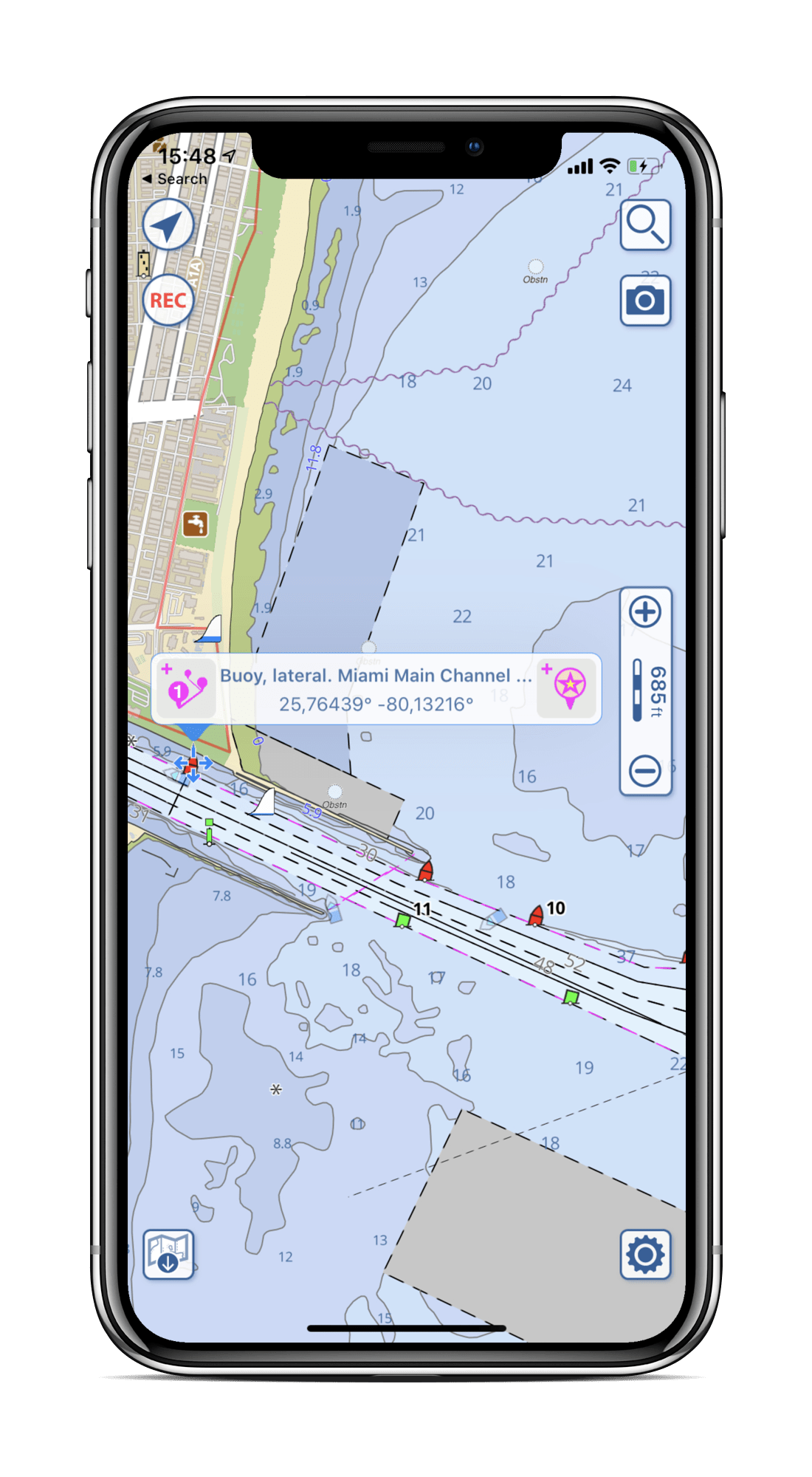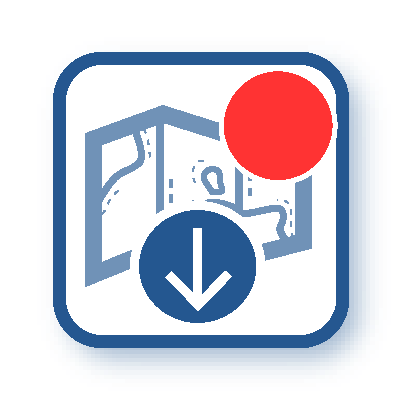 A red dot with the number of tiles with an update available will appear on the Charts Download icon . A "to update" red label will be on the tiles should be updated.