Route
To start drawing a Route just tap on the map, it will open a pop-up window

selecting the left button it will place the first Route Waypoint on the map.
Add new Waypoints tapping on the map, or modify an existing Waypoint just dragging it. The Route Waypoint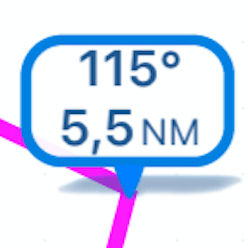 shows in realtime the Compass angle and the distance from the previous point.
While dragging an existing Waypoint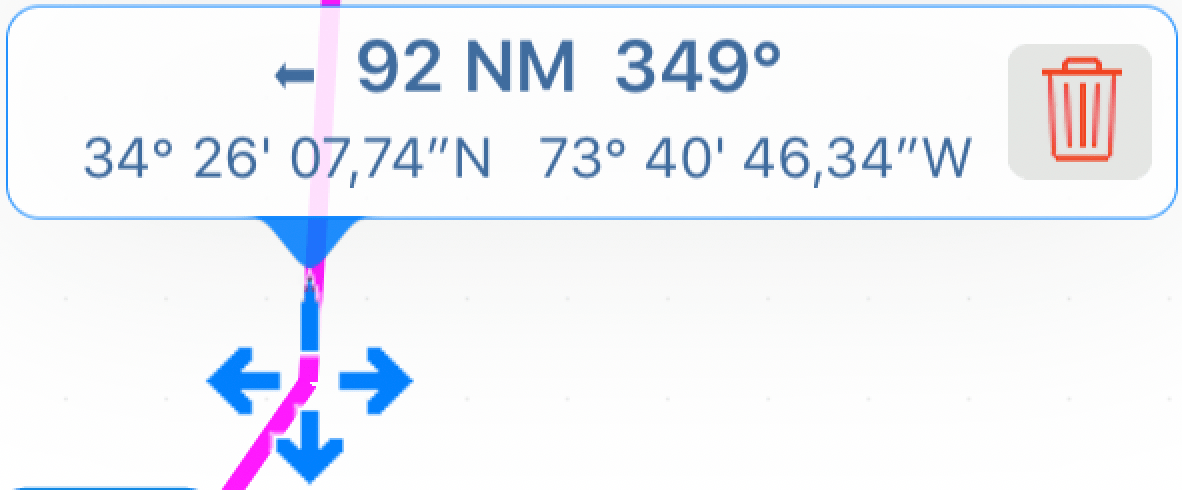 you will be able to Delete it or modify its coordinates by typing them (tap on the coordinates in the dialog to open the typing window).
To add an intermediate Waypoint just tap on the Route line while editing and it will be added automatically in the tapped position.
While editing you will see this window on the top side of your screen

, here will see your Route lenght and estimated time (initially based on the Average Boat speed you can set up in the Setting page). Pressing the Stop Edit button you will be asked to Save or Delete the created Route.
Once the Route is saved then the system will automatically make it Active and start to follow it. In the top side of your screen will appear this window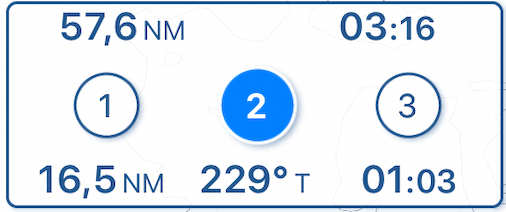 .
Here will be able to see some information about your Navigation on the Route like:
- distance and estimated time to final destination - distance and estimated time to the next Waypoint - Compass angle to the next Waypoint - in this window tapping on a Waypoint number it will become the Active Waypoint
this button will put the Route in Pause.

this button will make the Route Active and so the app will start following it.
When you tap on the Route (not in Editing mode) you will be able to access the Route Info page:
From these pages you will be able to modify your Route info as well as assign a dedicated Boat Fuel Consumption and Boat Speed only for this Route (while the same info in the Setting page is applied to all Routes do not have their own values set).

this button will duplicate this route.

this button will center the map at the beginning of the route.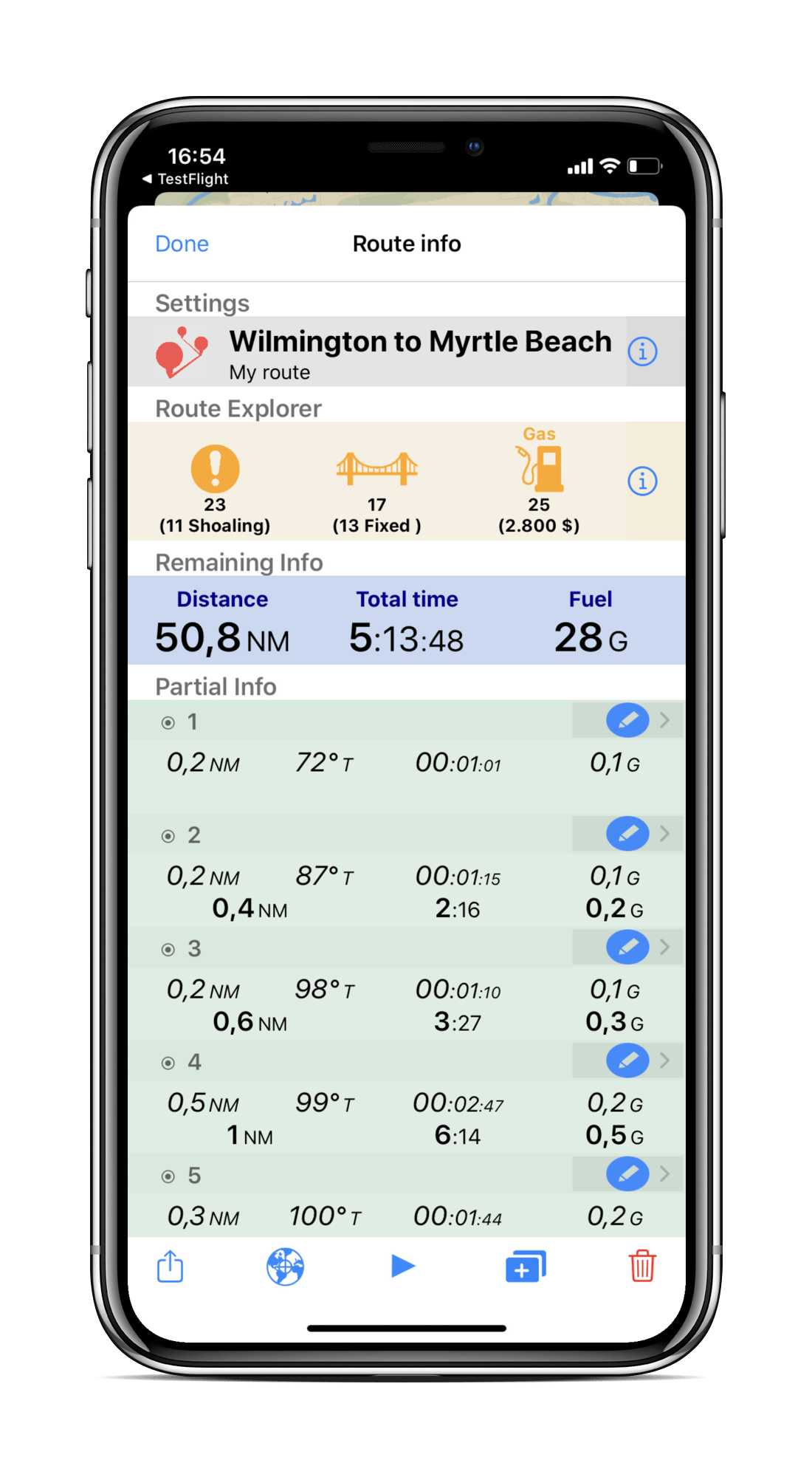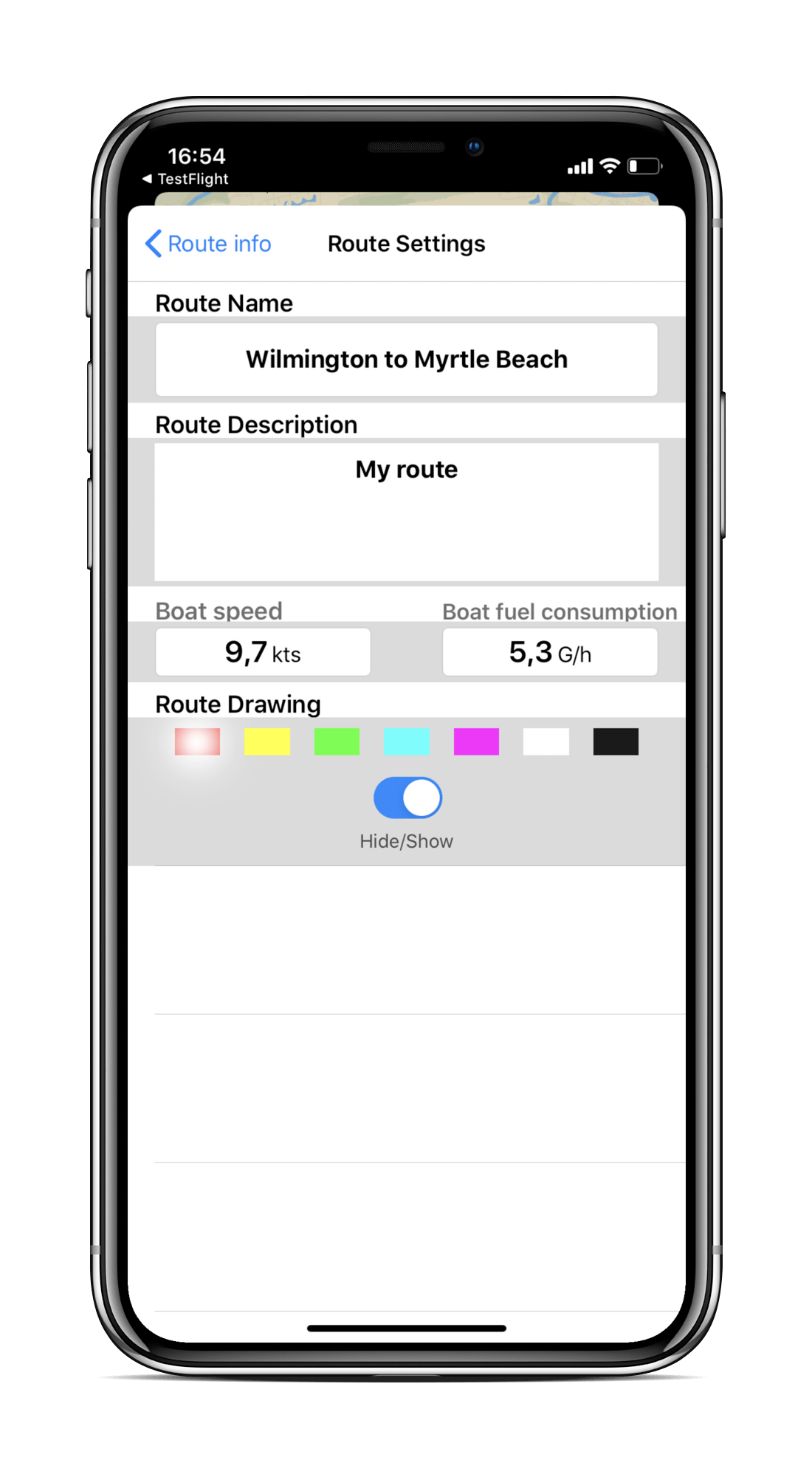 Get the new iBook
by C.J.Medway with a full explanation and suggestions about the Route Planning using Aqua Map.