Route Explorer
Draw a new route or select one of your existing routes and the Route Explorer will automatically calculates:
All the Alerts/Hazards (WaterwayGuide/ActiveCaptain) along your route
All the Bridges, Locks intersecting your route
All the Fuel stations (ActiveCaptain and WaterwayGuide), having the selected fuel type, along your route (highlighting the price when available).
Accessing the Route details page you will see a summary of the Hazards/Alerts, Bridges/Locks and Fuel Stations found.

Then you will be able to access a detailed list with relative distance, ETA (Estimated Time Arrival) and a brief description for each item (if the Route is not active, you are not playing it, then the distance is from the route starting point and the ETA is the time from the route starting point based on your setting speed).
Tap the "i" icon to access the object details. Tap on the description to make a goto on the map to the selected object.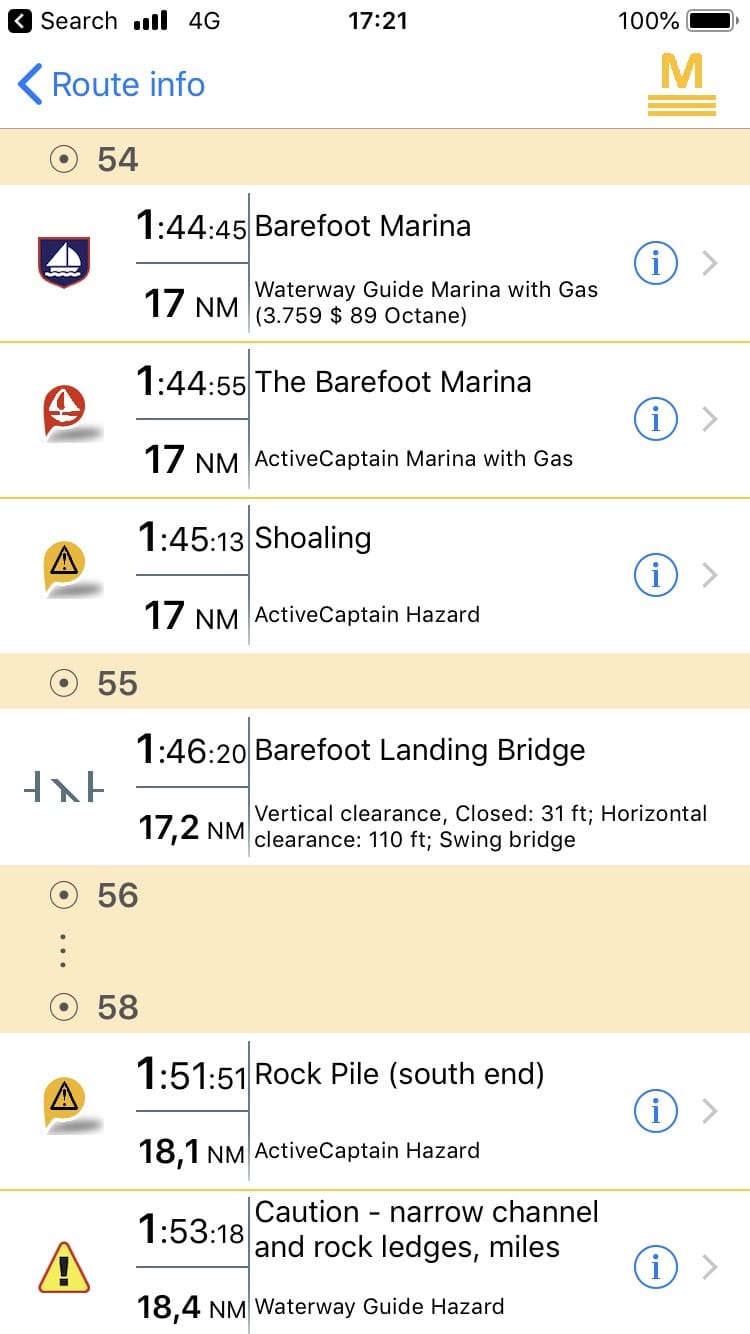 While playing a route you will see an additional box showing the nearest Hazard/Alert, Bridge/Lock and Fuel Station (with relative distance and ETA) to your current position along that route. On a tablet screen you will see both boxes,

while on a smaller screen you will see the two boxes displayed on a loop. You can decide whether to let them looping or fix one of the two on the screen.

Through the setting page you will be able to define:
The max distance from the route to look for Hazards
The max distance from the route to look for Fuel stations
The type of Fuel (Gas or Diesel) you are looking for