Search
We created a new search function, available for iOS only at the moment (Android still uses the older version, see below), to increase and simplify the usability in our app.
The new search is accessed pressing the "Spyglass" icon in the upper right corner of the map. It is composed by two options:
1) User Data
2) Places and POIs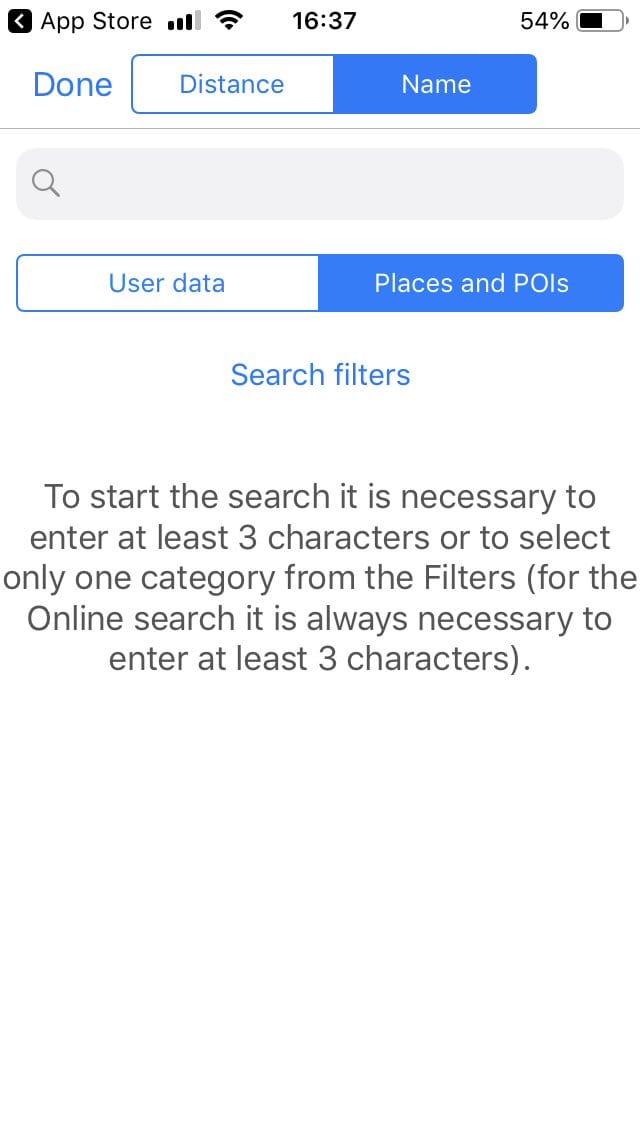 The "User Data" is used to search for all user generated/imported objects like Tracks, Markers and Routes. The image below explains easily how to use it. The result can be ordered by Name (alphabetically), by Distance (from the current map center position) or by Date.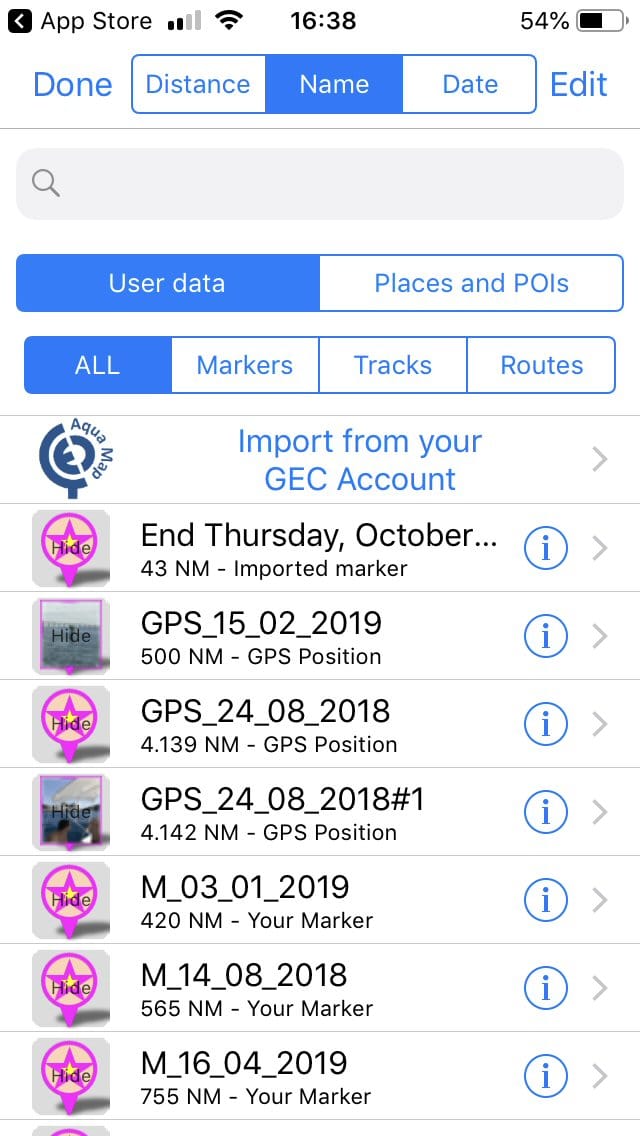 The "Places and POIs" is collecting data from 5 databases: Active Captain, Waterway Guide (US only), Tides & Currents (US & Canada), Lake Charts (US & Canada only those lakes are in the Aqua Map products) and Place Names. Only this last one is using online data while the other four are resident (offline) within the app itself.
Pressing the "Search filters" you will be able to enable/disable the databases you want to use for your search.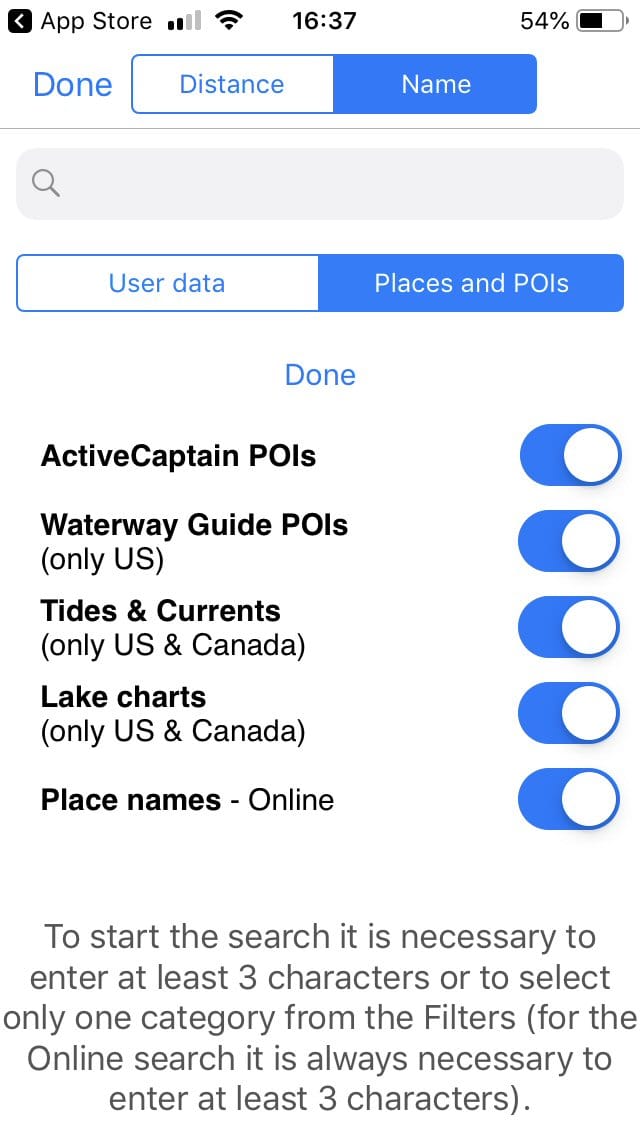 Typing in the search box you, after the 3rd char you will start seeing the objects populating the list. The list can be ordered by Name (alphabetically) or by Distance (from the current map center position).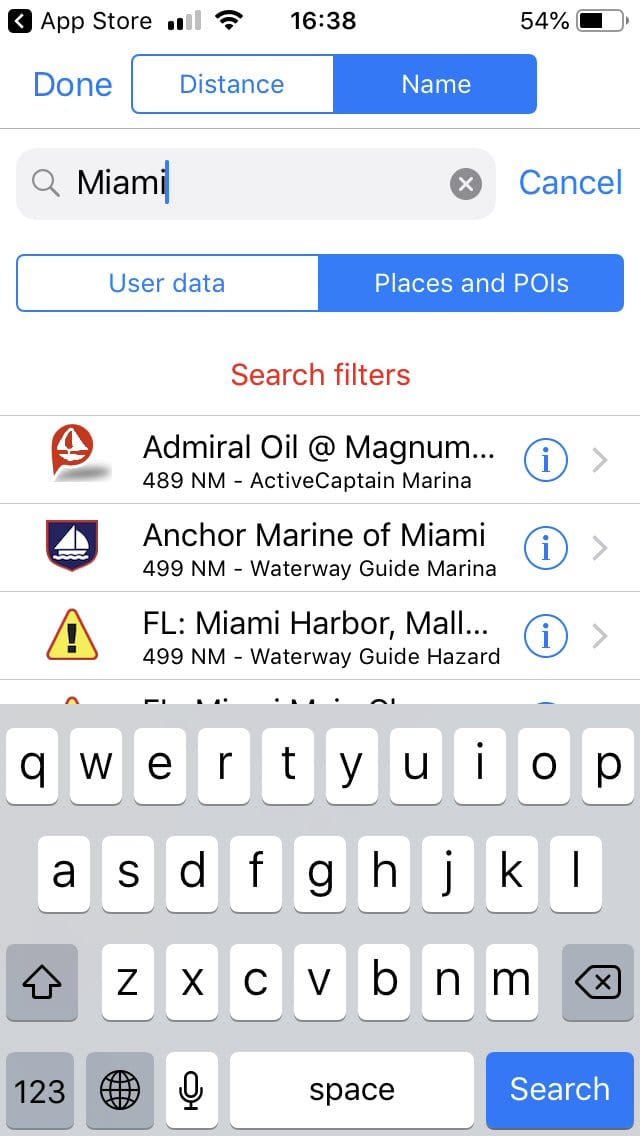 Tapping on the map it is still available the "Around you" search function. It will open a small popup will open with a spyglass icon on the right.
Tap on the spyglass and it will list all relevant map objects, downloaded, in a range of 5 Km, if you start typing in the Search box it will increase the range to 30 Km.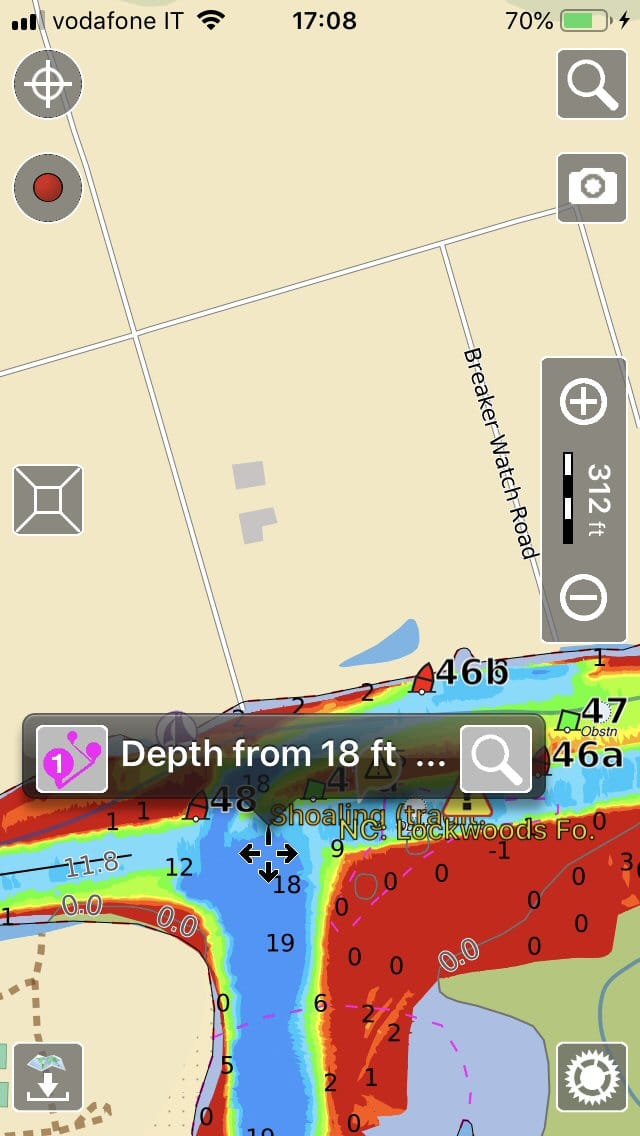 Android search function
We have implemented 5 Search types:
Around you..... Selecting this will search any chart objects in a range around your GPS position.

User data........ Will search Routes, Tracks and Markers. Here you can also download user data from your GEC Account.

Once you logged in to your GEC Account you will be able to select a file from your archive and load it into the Aqua Map App.

For more information about the GEC Account click

here

Worldwide....... This function can search locations in a worldwide database (only online).

Tapping.......... on the Map you will be able to Search any chart object in a range around the tapped position.

Go To ............ tapping on the map and then on the search button

you will be able to type precise latitude and longitude coordinates to move to.