USACE Surveys
US Army Corps of Engineers Surveys overlay on the
Nautical Charts
The USACE districts, distributed in the whole USA, are in charge of regularly survey the inland navigation channels system. Especially in those areas where the bottom changes frequently due to the precipitations or due to a storm, USACE performs a depth survey and publish it as soon as possible to inform about the status of the navigation channel.
This service objective is to inform as soon as possible the captain about the new survey data. The survey overlaid on the official map permits a better evaluation to properly plan the route in risky areas.
The USACE Survey data is composed by a set of depth areas displayed with highlight colors from dark red (very dangerous, usually below 3 feet) to blue (safe above 15 feet) and spot soundings.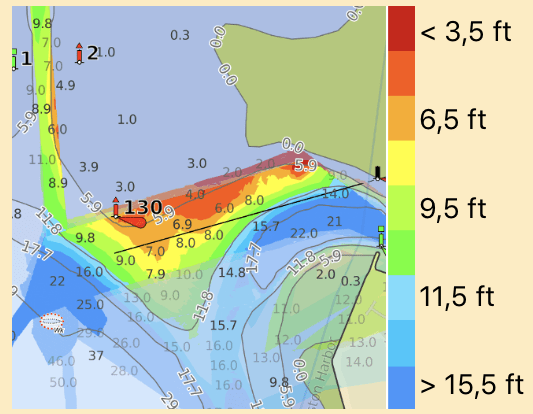 This data is integrating all the USACE Surveys from the late 1990 till today. The integration is done to always have on top the latest survey available. For safety reasons the older surveys are faded on the screen while the newers are highlighted with brillant colors.
Through the setting page you can also chose to display only the last 3 years or last 1 year surveys.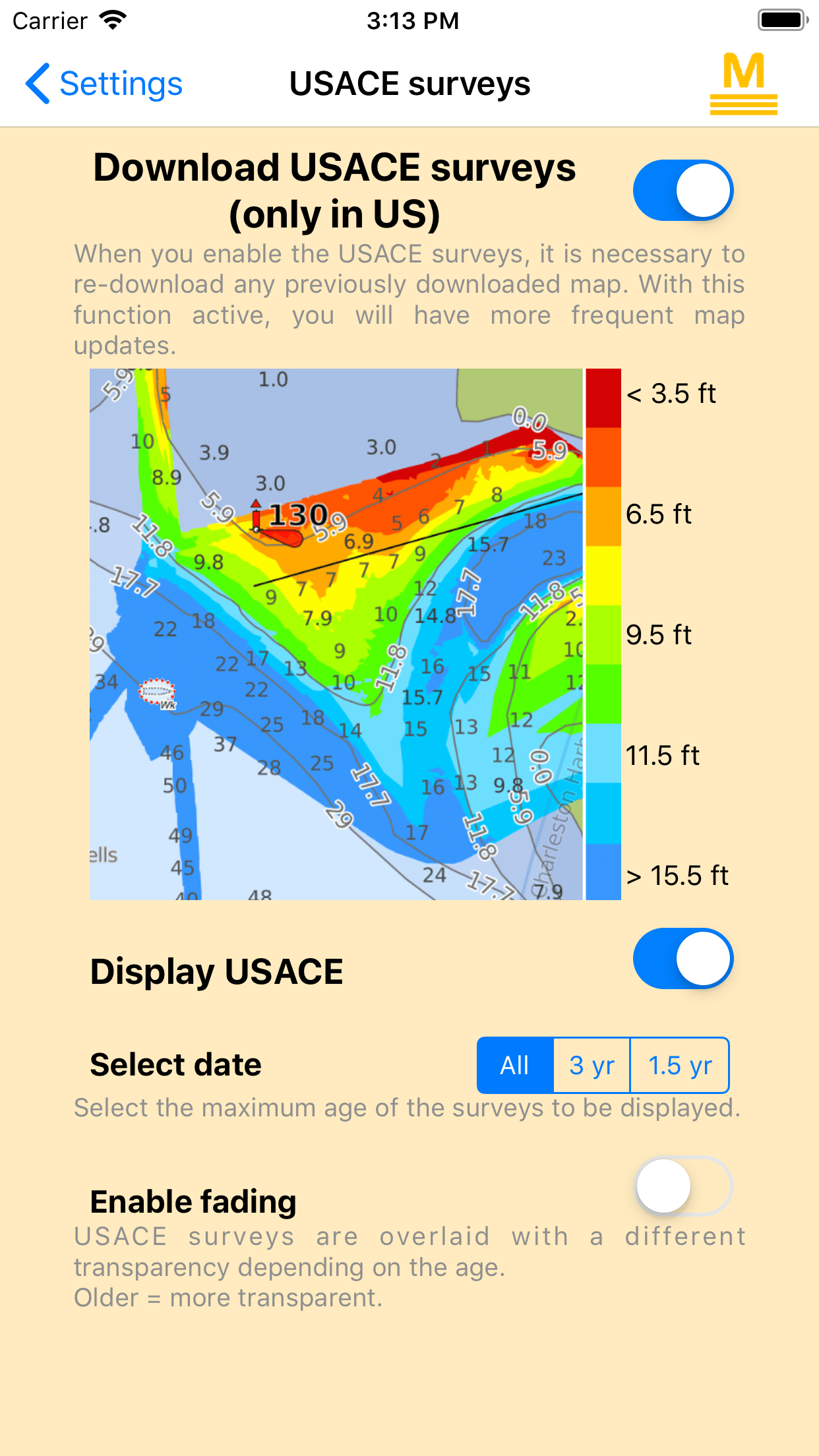 NOTE: all the USACE districts are in charge to upload their surveys as soon as possible into the database we use for this service. However we experienced with some district there is a delay in the upload up to several weeks, while others upload their new surveys in few days. Be careful!